Posts Tagged 'Two Pounds'
Every year The Royal Mint mark the year's memorable events and anniversaries that capture the nation's striking stories on circulating coins, and 2017 is no different.
Today The Royal Mint have unveiled the new themes and designs for all the 2017 commemorative coins, and Change Checkers can look forward to some very significant British anniversaries being commemorated.
£5 – King Canute
This brand new £5 coin depicts King Canute, the Viking conqueror hailed the first 'king of all England'.
£5 – House of Windsor Centenary
A centenary of royal service is commemorated on this £5 coin marking the 100th anniversary of the creation of the House of Windsor – when King George V changed the name of the British Royal Family from the German Saxe-Coburg and Gotha to the English Windsor.
£2 – Jane Austen
To mark the 200th anniversary of the death of Jane Austen, one of the best-loved English novelists, this £2 coin featuring her portrait has been issued.
£2 – WW1 Aviation
In commemoration of the Centenary of the First World War, The Royal Mint has issued a series of specially commissioned £2 coins. This coin pays tribute to the aviators of the First World War and their sacrifices in the race for supremacy of the skies.
50p – Sir Isaac Newton
This 50p coin remembers the legacy of Sir Isaac Newton, genius of the Scientific Revolution and one of the most famous men in history.
The announcement of next year's coins is always an exciting moment for Change Checkers, particularly when the anniversaries are as significant as these.
And now we can now start looking forward to finding these new designs in our change throughout the year!
---
The 2017 Change Checker Commemorative Coin Set
If you can't wait to find these coins in your change you can add the 2017 Change Checker Commemorative Coin Set to your collection today>>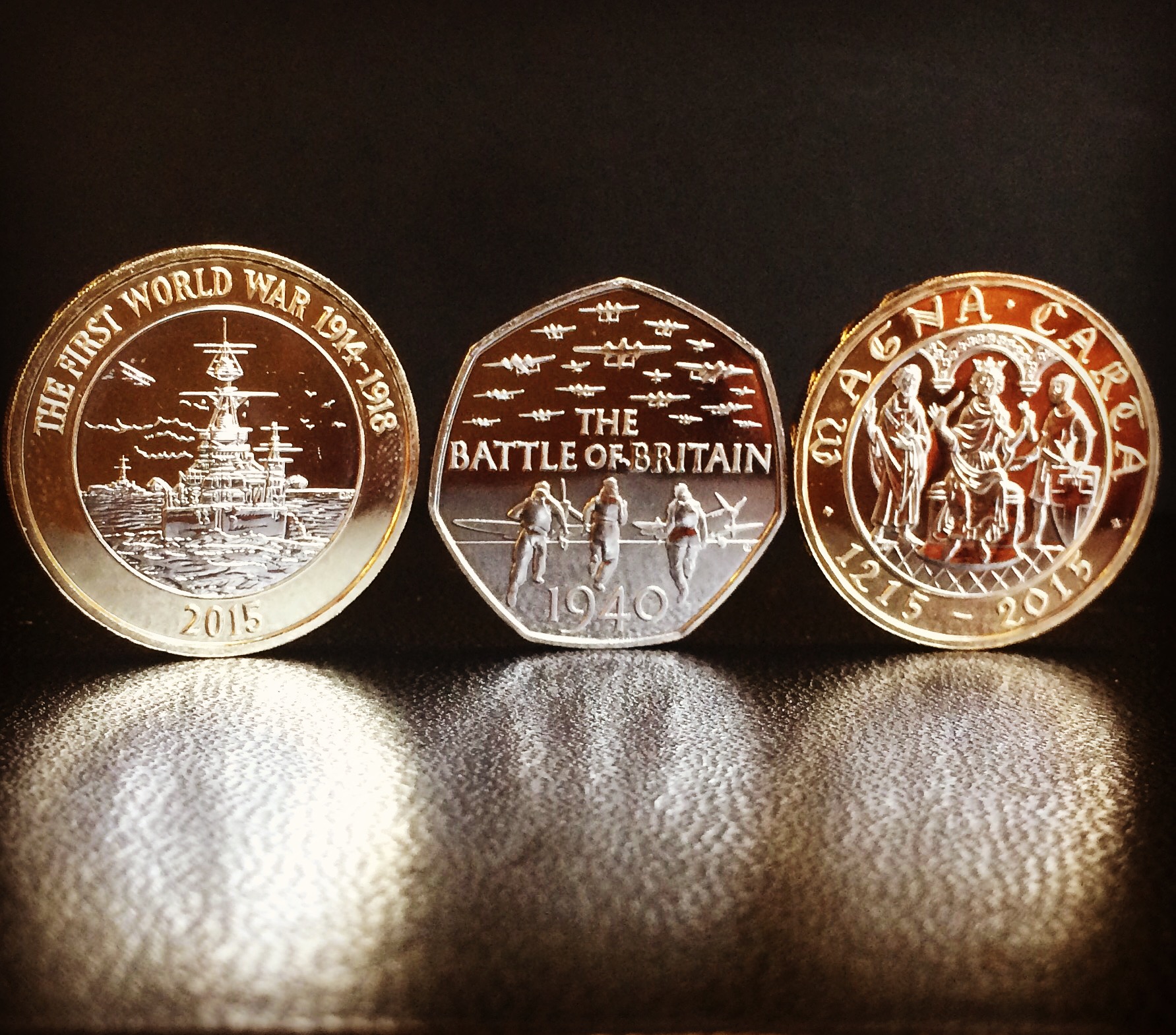 It's nearly December, and one question keeps cropping up here at Change Checker – where are all the 2015 commemorative coins?
The new designs for 2016 have been revealed and yet we have not seen a single one of this year's commemorative coins in circulation.
What's happened to them? Where have they gone? Will they ever get released – and as they only have a month to run, will there be some rare low mintages?
For us, and I'm sure other Change Checkers, this is an incredibly frustrating position. All of the anniversaries that are being commemorated have long past, and the opportunity for new collectors to get excited about the year's coins has faded away.
All we want to do is find these coins!
In fact, we'd like to see The Royal Mint put the commemorative coins in circulation before the anniversary dates.
Do you agree? Have your say in our poll below…